The artist I am looking at today is the twentieth century American painter John Koch.  I will also look at the life he had with his extremely musically talented wife Dora.  Both their successes came from hard work and their mutual support of each other.  For them, it was hard work that achieved you a grand lifestyle which the couple enjoyed during their married life.  He is best known for his portraits, nudes, and paintings of genteel urban interiors, often set in his own light-filled Manhattan apartment.
John Koch was the son of Marian Joan and Edward John Koch and was born in his grandmother's house in Toledo, Ohio on August 18th, 1909.   He spent most of his childhood and teenage years in the university town of Ann Arbor, a city in the U.S. state of Michigan, where his father was in the furniture business but unfortunately, failed to make a success of it.  John Koch described his father as a man of great charm, a great reader, but a poor businessman.  His father also unsuccessfully ran for governor of Michigan on the Socialist ticket.
In his early teens John Koch developed a love of art and, later in life, he revealed in an interview:
"…The possibility of being other than a painter never seriously occurred to me. Ever since I could hold a pencil, the desire I had to reproduce amounted to passion…"
In 1923, at the age of 14, John, for a short period, took some lessons in drawing in charcoal and that was essentially the only formal art training he received. During high school, he did however spend two summer vacations at the artists' colony in Provincetown, Massachusetts, and around 1928, shortly after graduation he sailed to Paris, not to enroll at an artistic establishment, but to simply paint by himself and savour the life of an artist in the European capital of art.   His self-tuition focused on going to the Louvre and copying the work of the Masters.  According to John, the Louvre was his master.  John became so skilled at copying the famous works that he once produced an imitation of a painting by Gustave Courbet that was subsequently mistaken for a genuine work.  In 1929, Koch exhibited his work at the Salon des Tuileries and the Salon de Printemps and received an honourable mention, which was to be the first of his many awards.
In his early twenties, John Koch joined the Internationale Union des Intellectuals, where he mixed with such luminaries as André Gide, the French author and winner of the Nobel Prize in Literature, André Malraux, the French novelist, art theorist, who later became Minister of Cultural Affairs, and Jean Cocteau, the poet, playwright, novelist, designer, filmmaker, visual artist, and critic.  This group would assemble in the homes of its members and presented Koch with his first exposure to the lives of artists and intellectuals.  It also gave him the opportunity to sit in on discussions about Surrealism and, swayed by what he heard and seen, even painted a few Surrealist works himself but was unhappy with his attempts and gave up on that genre.
John spent over four years in Paris and during that time he developed a formidable technique, evident in his beautiful rendering of light playing on surfaces.  A good example of this can be seen in his later painting, The Plasterers which he completed in 1967.  It was described in the New York Historical Society's 2001 exhibition catalogue as:
"… a tour de force of (the artist's) ability to bring the outside into an interior through reflection of light playing off surfaces…"
The Plasterers stands among John Koch's most important paintings.
Before John had set sail for Paris in 1928, it is thought he had met the newly married, Dora Schwartz, and was impressed by both her beauty and her talent as a pianist.  The two quickly became friends, but their mutual affinity was put on hold when John sailed for Paris, intent on pursuing his life as a painter in the world's art capital.  Dora Schwartz (née Zaslawskaya) was a Jewish immigrant, born on July 18th 1904 in the Ukraine city of Kremenchuk in the oblast of Poltava.  Her father Max had immigrated to the United States the previous year and she then travelled by ship to a new life in America with her mother Celia and her older siblings Joseph and Fay, along with a young cousin. Another of her brothers, Israel, was born six years later.  Dora's father's early occupation was as a peddler and family legends has it that Dora's musical talent was discovered thanks to a large toy piano with real black and white keys that her father brought home for her.  This was the start of her musical career !   Eventually after a lot of training, she became a gifted pianist, which led to a career as a piano teacher and she would go on to coach some of the outstanding concert pianists of the day.  Later she became head of the piano department at the Manhattan School of Music and developed its chamber music section.  On September 12th 1927, Dora Zaslawskaya, aged 23, married New Yorker Herbert S. Schwartz   Herbert was also a talented musician and his family had hoped that one day, he would become a concert pianist, a similar aspiration was had by Dora's mother for her daughter.  Herbert Schwartz, however, chose to pursue a college education rather than continue studying music and when he and Dora married, he was beginning his third undergraduate year at the University of Michigan in Ann Arbor, with the hope of eventually becoming a physician. He was accepted into medical school but dropped out after one semester.  Following his rejection of medical studies, he enrolled at Columbia University the following fall to study philosophy and graduated in 1933.  By this time, the marriage between Dora Zaslavsky and Herbert Schwartz was almost over and they decided to end the relationship in an amicable divorce.  However, in the state of New York the only grounds for divorce was adultery and so in 1934 they arranged for, and staged a fraudulent act of adultery, at which the said defendant, Herbert T. Schwartz, was not even present !  The divorce decree was granted on August 10th, 1935.  There were repercussions with regards this fake adultery set up which are complicated and too long for me to go into the details but you can read about the Ohio Court of Appeal case in 1960, Schwartz v Schwartz 
Meanwhile, John Koch left Paris in 1934 and returned to America, settling in Manhattan, initially staying at a friend's apartment on Washington Square.  He already knew Dora Schwartz.  He could well have met her and her husband in Paris.  They had sailed to Europe on the SS. Minnetonka on September 26th 1932.  When he settled in Manhattan in 1934 and heard about her impending divorce, he was determined to make her his wife.  John went to live in an apartment block in Manhattan at 56th & Madison, in a room next door to the apartment Dora was sharing with her sister Fay.  A year later, the couple sealed their love by marrying on December 23rd, 1935 and moved into their first "together home", an apartment at 865 First Avenue, between 48th and 49th Streets, in Midtown Manhattan. It catered for both their needs with the bedroom served as John's studio and the living room with piano was Dora's studio.  The newlyweds hosted parties driven by sharp business acumen: as John served cheap port to his wife's students and their parents, Dora worked the room, procuring portrait commissions for her husband.
In 1935 John Koch exhibited works at his first New York exhibition which was held at the Valentine Dudensing Gallery.  His work was well received and Emily Genauer, the art critic of the New York World-Telegram described John as:
"…the man to watch……a young man with a great gift…"
In 1939 John held a sell-out one man show of his works at the Kraushaar Gallery, a long-established gallery run by the niece of the founder, Antoinette M. Kraushaar.  John Koch had a special relationship with the gallery and its owners and during the next thirty-five years the Gallery held a further dozen one-man exhibitions of his work.
It was in the thirties that John's painting East River was acquired by the Brooklyn Museum of Art and it was one the first museum acquisitions of his work.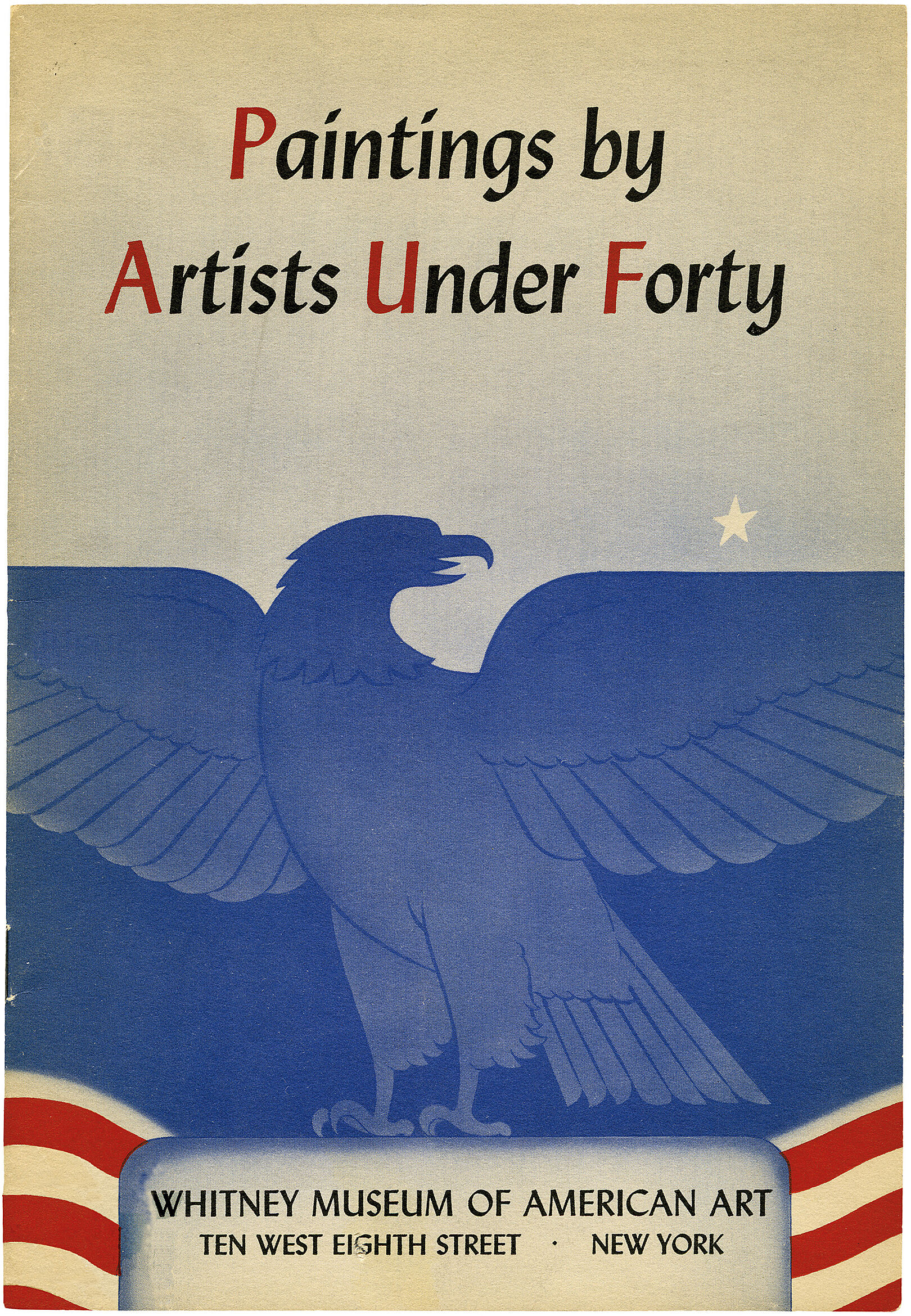 In 1941, starting on November 12th and carrying on until December 30th, the Whitney Museum of Art held its Forty under Forty Exhibition.   It was the museum's Annual Exhibition and that year it was an Exhibition of Contemporary American Painting, chosen by members of the Museum staff from the work of artists forty years of age, or younger.  John Knox submitted two paintings, Marble Quarry and Portrait of Mary.  That same year he also exhibited at the 51st Annual Exhibition of the Art Institute of Chicago.
By the 1940s, John Koch's success and recognition continued to grow. From 1942-45 he joined the United Service Organizations in the art sketching and portrait division in veterans' hospitals and from 1944-46, Koch took up the post as tutor and taught figure painting at the Art Students League in New York. However, with regards financial success he became one of the featured artists of classical portraits at Portraits Inc. Portraits, Inc., was founded in 1942 by Lois Shaw, an art and antiques dealer and socialite. In the early 1940's, Mrs. Shaw partnered with the USO to give weekly studio parties in her Park Avenue gallery that often centred on portraiture. She contacted a number of portrait artists and asked them to contribute their services by doing life drawings of the military men and women in uniform who attended the parties. This allowed Koch to earn a substantial income.  The joint income of John and Dora was such that they managed to buy a summer residence at Setauket on Long Island.
……………………………………to be continued